Malta's parliament has voted to legalize and regulate the production, sale, possession and consumption of cannabis in a country that has already made moves towards becoming one of the most blockchain-friendly nations. The move is expected to spur other countries across Europe adopt similar legislation.
Malta is set to be the first country in Europe to legalize recreational marijuana. This will make Malta the perfect destination for cannabis lovers. However, it's not just Malta that is doing this, other countries are following suit.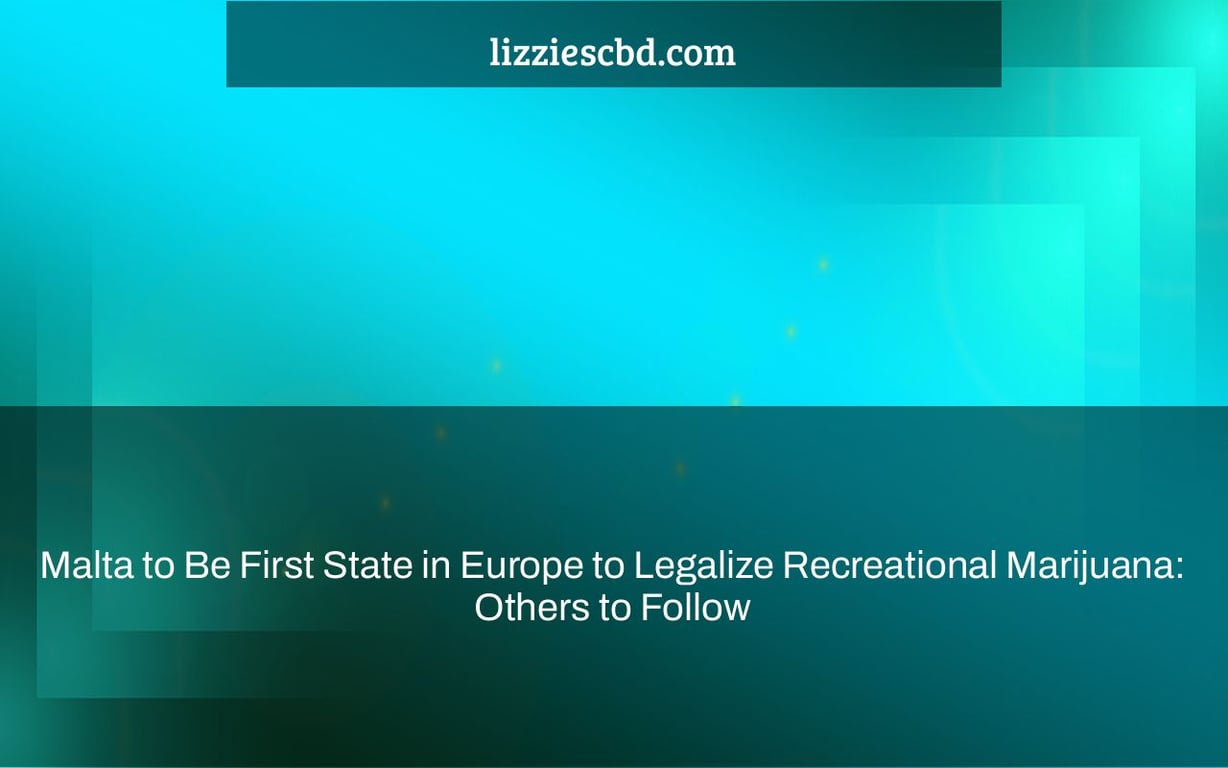 As the cannabis reforms unfold, all eyes are on Malta.
The argument for recreational marijuana legalization goes beyond merely legalizing a narcotic that has never been more popular. It's about accepting that marijuana prohibition has failed and that it's time to curb the illegal market, regulate the product, and generate income.
Malta, a small Mediterranean island state, is one of the countries that has pledged to do so.
Malta, which is located just off the coasts of Sicily and North Africa, has declared that it will be the first European nation to legalize recreational marijuana. (Source: The Guardian, December 13, 2021, "Malta to Legalize Cannabis for Personal Use in European First.")
People aged 18 and above will be able to possess up to seven grams of marijuana and cultivate up to four cannabis plants at home under Malta's new law.
Malta may only have a population of 525,000 people, but it is creating a pattern that governments around Europe and the globe will follow.
Malta has joined a growing list of countries that have legalized recreational cannabis, including Canada, Mexico, and 18 states in the United States. With competing Republican and Democratic proposals circulating in the United States, federal marijuana legalization is just a matter of time.
Marijuana reforms in Europe are expected to begin in 2022.
In Europe, Germany's upcoming coalition government has said that marijuana should be legalized. It is not illegal to use marijuana in Germany, however it is unlawful to purchase it. Recreational cannabis would be controlled for quality, sold in licensed facilities, and taxed under the new legislation.
Legalizing cannabis may bring in more than $5.3 billion in yearly tax income to Germany, according to a new analysis from the University of Düsseldorf. It might also save $1.5 billion in yearly law enforcement costs. (Source: Forbes, November 22, 2021, "Germany's New Coalition Wants to Legalize Recreational Cannabis.")
If recreational cannabis is completely legalized in Germany, it will be the first major European nation to do so. Switzerland, Luxembourg, and the Netherlands are all anticipated to make similar actions. Furthermore, in 2022, Italy will conduct a referendum on the subject.
The European cannabis industry, like the North American market, is expected to develop dramatically. The European marijuana industry is predicted to develop at a compound annual growth rate (CAGR) of 67.4% to $3.8 billion by 2025. (Source: Prohibition Partners, "The European Cannabis Report: Edition 6," latest viewed December 13, 2021.)
Because recreational cannabis was not legal in Europe at the time of the research, that number is based on medicinal marijuana sales. As more European nations legalize recreational cannabis, this will alter.
Until 2025, Germany is predicted to account for more than half of the European legal cannabis industry. Other nations, such as France and the United Kingdom, are expected to account for a "substantial portion of the European market" by then. Ibid.) (Source: Ibid.)
Expert Opinion
The year 2022 is shaping up to be a watershed moment in the legalization of recreational marijuana.
Mexico legalized recreational marijuana in June. It currently has the world's biggest legal cannabis industry, with a population of about 130 million people. Because the US is now trapped between the two biggest countries with legal marijuana markets, that decision may put pressure on the US to follow suit.
Malta was the first European country to take the first step toward legalizing recreational marijuana. In 2022, other major European countries are anticipated to follow suit.
Watch This Video-
Related Tag