The Delano City Council has been discussing a possible change in the ordinance which banned cannabis businesses within city limits. What is your position on this proposed change?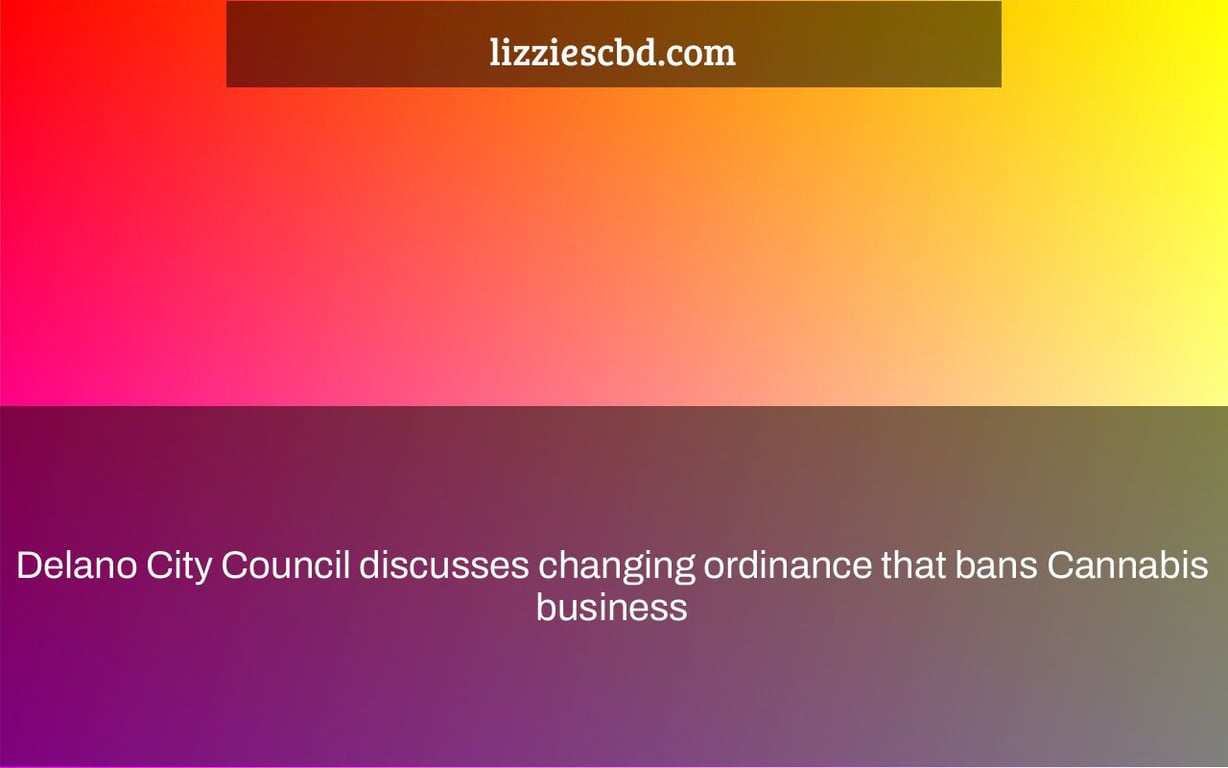 While recreational cannabis sales are legal in California, they remain prohibited in much of Kern County, including Delano. On Monday night, the Delano City Council examined that restriction.
"We've known it's being trafficked in our neighborhood on both sides of town for a long time; this simply enables us to put up a sign with a green cross that says, 'buy it now, buy it here,'" one resident said.
Mayor Bryan Osorio requested a new law to replace the one that presently prohibits all cannabis businesses (since 2017), however the public's response was divided.
"I've examined legal marijuana gardens in the mountains and on the valley level," said Nelson Diaz, a Kern County DA's investigator. "I've also studied indoor crops in residences, huge buildings, and legal businesses."
Meanwhile, Diaz has spoken out against the ordinance, claiming that it is linked to criminal activities.
"Some things that have been in the news in Bakersfield that I hope don't happen in Delano: On April 6, 2021, a man was shot in front of an illegal marijuana store, only two months after another guy was shot and two others were injured in an Oildale marijuana shop heist "Diaz said.
While some Delano residents agreed, others pointed out that the headlines in question had nothing to do with the legalization of cannabis. Element 7's Head of Operations, Josh Black, informed Diaz that authorized cannabis businesses like his are thoroughly scrutinized by government officials.
"Look, officers like Officer Diaz and those like him do incredible job," Black added.
"I agree with many of his points of view, but many of his points of view are based on unlawful, illegitimate, and untaxed commerce."
Some public comments also suggested that the city may benefit from the tax income generated by cannabis sales.
"Other communities in California are doing this, and they're reinventing public spending." And via a participatory approach in which all community members may have a say in where funds is spent to create a more equal community," one member of the public said.
The council was expected to address the actual implementation of cannabis in the neighborhood, including sites (bearing in mind distance from K-12 schools), whether the city would need conditional use licenses, and the precise number of enterprises they would allow if the ban were repealed. They would also have spoken about the prospect of a cannabis tax.
However, owing to technological difficulties, Council had to adjourn its meeting early. 23ABC will continue to monitor the situation and offer updates as new information becomes available.
Watch This Video-